These timelapse videos were made with a Nikon D7000 on Dotonbori Street in Osaka, in a Belgian bar in Kobe, and from the Granvia hotel overlooking Kyoto train station. You get a little flavor of the variety of city life in Japan!
Personally: I really love how fast you can eat peanuts and drink beer at one frame every 5 seconds. (Cheers, Alan!)
Try to spot a giant crab, a Belgian monk (?), a snow squall, a Shinkansen bullet train, and an elevator dancing to the beat of my background music.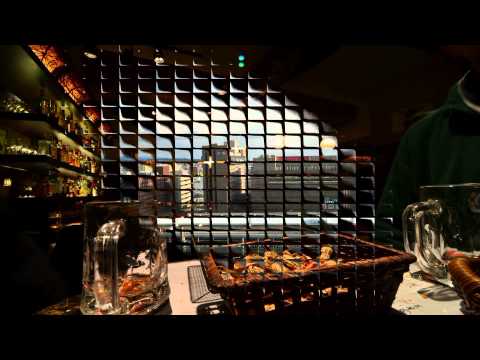 When you are shooting a timelapse indoors, do try not to set the camera on your food+drinks table. But sometimes you have no choice… hehe. Here's Kyoto train station at dusk…
Posted 10 years, 6 months ago at 8:41 pm. 4 comments