On a recent trip to Greece, I tried out timelapse photography on my Nikon D7000 D-SLR. With about 500 photos you can get a great 20 second sunset sequence in 24p! Taken in Athens and on Aegina island. Here's a shot of the setup I used: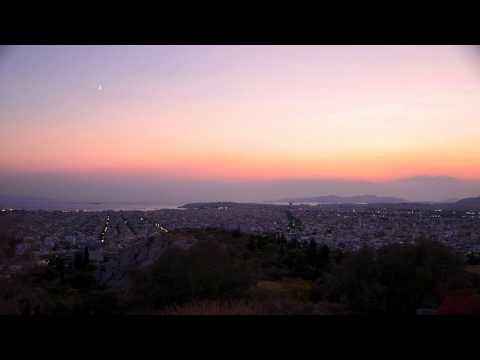 With my Intel-Atom-powered Asus Eee PC along, I was able to check out the results directly after each timelapse shoot. I used free software (Virtualdub with the deflicker plugin) to compile the single shots into a video. This quick feedback enabled me to fine-tune my techniques on the fly and get increasingly better timelapse videos each day.
I foresee a lot of changes in cameras during the next 5-10 years. Higher-end models will have (real, quality) HDR functions integrated. The sequential photo setting now used for timelapses will integrate the photos automatically into a video in the camera, including exposure adjustment to avoid flicker. This is going to need a more powerful, yet still low-power processor built into the camera.
Let's see what happens as cameras + processors improve. One thing is for sure, technology isn't slowing down yet!
Tags: Nighttime Photos, Nikon D7000, Sunset, Timelapse, Video