These are not the lights of Las Vegas, Nevada… but rather a different kind of lights in the tiny town of Las Vegas, Tenerife. I set up my Nikon D7000 and tried out some Milky Way star trail timelapse sequences. By pure chance, one of the nights happened to be the 2011 Geminids meteor shower! Lots of Sternschnuppe made it onto my 30s-exposure photos.
See how many shooting stars you can count. Can you find Venus, the Pleiades, and the Andromeda galaxy? I recommend 1080 full HD on Youtube to give your peepers the best resolution possible!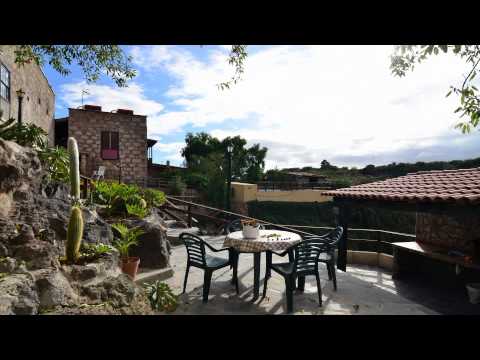 As I've been doing a lot of timelapse stuff lately, here are
Dave's TOP 10 Night Timelapse Tips
Make sure nothing annoying is moving in your photo, like trees that cover a large portion of the frame.
Avoid super bright lights being in the shot, they can create lens flare at long exposure.
Beware of battery life. Even my D7000 (one of the longest battery-life cameras) lasts under 400 shots at ISO 2000 and 30s exposure.
If possible, choose a location without motion detector lights. Unfortunately I couldn't do that in this video, so I minimized the amount of scenery that was hit by the light.
Watch out for the moon. If it comes up during a night timelapse it will wash out all the stars.
Use a steady tripod and put it somewhere it won't be disturbed by wind gusts, pets, or other people while you (hopefully) sleep.
Make sure to set a fixed (manual) focus, and don't let the camera autofocus during the shoot. I use Live View on a bright star or very distant house light for the initial focus.
Keep the aperture constant to avoid changes in depth of field during the shoot.
Use manual exposure mode and fine-tune the ISO and shutter open time with some test shots. Of course you'll want to set the widest aperture of your lens.
Last but not least: Check the weather report and pick a day free of clouds! Forecast should be 0% chance of rain unless you want a wet camera.
Tags: Nighttime Photos, Nikon D7000, Tenerife, Timelapse, Tokina 11-16mm, Top 10, Video