For the surfers I met briefly today at the Eisbach in Munich: the gallery of my best photos is below, after the YouTube video. Val from Killians (hope I remembered your name right), I didn't find any pics of you – but I can certainly meet up sometime and try to take a few! I live right near the Eisbach. Just leave a comment and I'll email you.
Photos were taken with a Nikon D90 and the 18-200mm VR lens.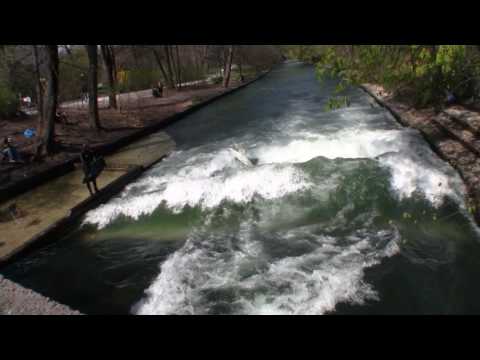 Go to YouTube to watch the video in HD!

Getting to the Eisbach Surfers' Wave:
[salbumphotos=6,144,max,y,n,picasa_order]
Tags: 18-200mm VR, Nikon D90, Surfing