For the first time, I went out to one of the bridges in Munich to see fireworks. This is NOT the same as fireworks in the US. Everyone buys big bottle rockets that are illegal in most states and shoots them off from their just-drained champagne bottles. Yes, thousands of drunk people shooting off big fireworks in a crowd. There were trams running over lit fireworks, ambulances driving by every five minutes, and the air was thick with the smell of pyrotechnics.
In a word: Awesome! (okay, except for the people IN the ambulances)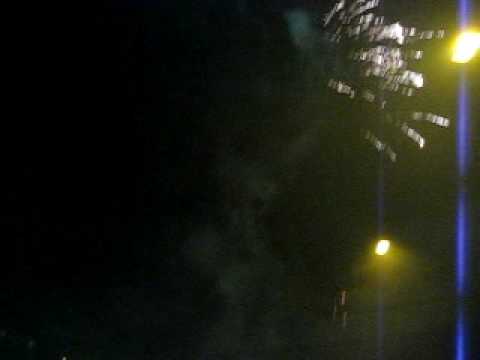 Location: Reichenbachbrücke. Shot with a Canon Powershot SD1000 pocket cam. I was there with Wingnut & Dylan. Tasty beer, great atmosphere, and most importantly, good friends. One of the best New Years' celebrations ever…
Happy New Year, und einen guten Rutsch ins neues Jahr! I invite you to see what The Onion thinks of man's love for setting things on fire. I am no exception… hehe.
Tags: New Year's, Video