I'm just back from a 3w trip to Vietnam. Let me tell you, Vietnam is the country of adventure! It seems relatively safe, if you manage to avoid the touts, cheats, and duplicitous taxis/motorbikes.
The final stop on my journey was Phu Quoc island in the ocean off the southwest tip of Vietnam. As it had been a long and stressful trip (avoid night trains!!), this last stop was just for relaxing on the beach. The choice was Bo Resort with their long private beach.
It's a bit more pricey than some other resorts, but in my opinion worth it (we paid $64/night with breakfast for a bungalow for 2). The grounds of Bo Resort are well kept, the beach is much cleaner than most areas of Vietnam (only some trash washes up from the ocean), and it's a nearly deserted private beach belonging to the resort. There's a limited number of guests allowed, around 40. During my timelapse videos (several hours), only 2 dogs and 4 people crossed the frame.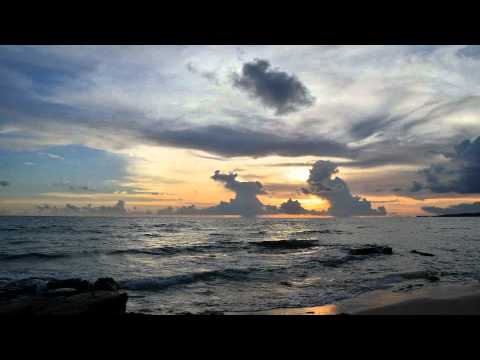 (filmed with a Nikon D7000 and some filters like the Tiffen Variable ND and a circular polarizer to get 5s+ long shutter speeds in full sunlight)
One note about Bo Resort: the bungalows are open (think geckos and mosquito netting) and have no A/C. If this really bothers you, think twice. But if you're there in a cooler season (temps *below* 30C at night), the lack of A/C wouldn't be a big issue. When I was there it was HOT.
The Bo Resort restaurant is a bit pricey ($4-8 for most entrees which is a LOT for Vietnam), but it's very high quality ingredients and beautifully prepared in a French-Vietnamese style. Way better than almost everything else I tasted in Vietnam. They clay pot caramelized shrimps were one of the culinary highlights of my 3 week trip.
Here's a gratuitous distant thunderstorm with stars above the clouds… photography junkies may now start drooling…
Thanks to Bo Resort for helping to relax a bit at the end of a long adventure vacation!
Tags: Beach, Nighttime Photos, Nikon D7000, Timelapse, Vietnam