This seems like a fitting post for Christmas day.  When I was in Vienna last week, I spotted this massive advertisement on a large cathedral that is being restored.
What is this… the Votivkirche, sponsored by Nespresso? Is George Clooney inside to serve me a latte while I check out the stained glass windows? (Which are stunning, by the way). Actually, it was d*mn cold (and snowing), so I could have used a nice cappucino…
This is a cool cathedral, which is unusual coming from an agnostic/atheist such as myself who has been bored by hundreds of big churches across Europe. They seem to have some sense of humor here, judging from the big Clooney out front. Maybe they've seen this Nespresso ad,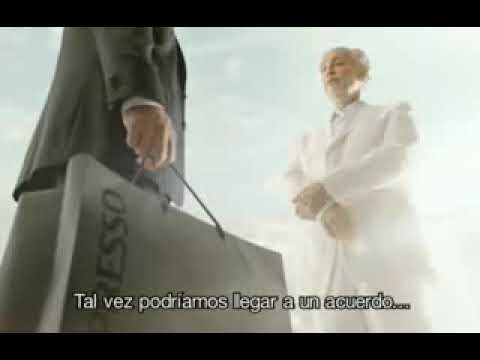 If I read one of the signs inside the cathedral correctly, it said that they thought the chandeliers were iron, until cleaning them sometime mid-20th century, to find they were beautiful and shiny underneath (bronze?). Imagine that!
The classical view from the back of the cathedral…
In the entryway, this really got me… and it proves the sense of humor. There are two postcard dispensers, and as you can see, one of 'em is empty…
I guess the sinners in hell won't be sending any postcards!
Getting there:
Simple. First, go to Vienna. When you've got a free hour, here is the Votivkirche on Google Maps.
It's also right next to the Sigmund-Freud-Park, where there are some interesting pieces of sculpture art.
Tags: Vienna