When walking around Da Nang looking for a restaurant, we happened upon a music festival. With a restaurant across the street. Which had a free table on the upstairs balcony overlooking the festival+river. Nikon D7000 timelapse awesomeness!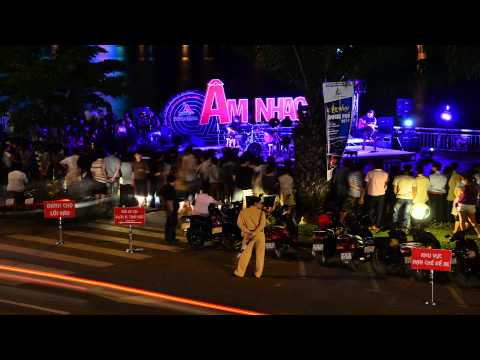 I used a mini-tripod with the Nikon D7000 and (if I remember) around a 4 second exposure, taking a photo every 5 seconds. Between the motion of the lights, the people, and the cars, it makes for a cool scene.
Anyone have some cool crowd timelapses to share? Link 'em in the comments section!
Posted 10 years, 2 months ago at 4:19 pm. 1 comment