Here's the latest test of the Canon HF200 helmet camera! We got almost to the M-Z3's (electronically limited) top speed before reaching a slowdown area for a construction zone.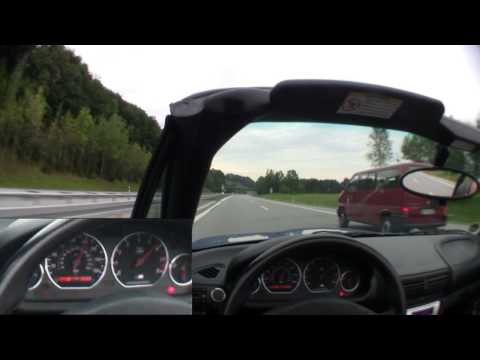 Here's a link to watch the video in HD on YouTube.
By the way, for those who don't know what "The Autobahn" is… it's not a special, fancy racetrack in Germany. All highways here are Autobahns, and there are many sections with no speed limit. This video segment is completely legal! Yeah… come visit Germany and rent a car. Mu-hahaha!
The video was produced with Pinnacle Studio 12 (trial version), the only video editor I have yet to crash. I just might have to buy Pinnacle. Music: "Traffic Song" by Electric Bacon.
Posted 12 years, 10 months ago at 12:01 pm. 4 comments